If you buy an aircon for your place to reduce the heat, it's more significant to reduce heat. It is Refrigerant by aircon right?  So while buying the aircon obviously, you will research the aircon and its refrigerant. Then, the aircon has various types of gas but More prefer R410 A and R32. and recently introduced the new type of aircon gas is R32. So some people are confused about R410 A and R32 like which one is best for the aircon and How do I know about it. No Worries, Here we will guide you about it very easily.
What is a Refrigerant?
It is considered a cooling system, like producing the cooling from the cooling system of the unit. The Refrigerant work is to absorb the heat from the environment. It creates cool air by combining the other components like compressor and evaporator etc.,
What is R410 A Gas? 
R410A Refrigerant is hydrofluorocarbon that is safer than refrigerant R22. The R410 has an ODP – Ozone Depletion Potential of 0. But the GWP – Global Warming Potential is 2090. It's not fully harmful but its process is very difficult to make gas for the aircon and it has a higher usage of Gas to make it cool.
What is R32 Gas?
R32 Refrigerant is also Hydrofluorocarbon and it's better than R410 A cause its usage is lower and saves cost. R32 has the same R410 ODP – Ozone Depletion Potential of 0, but GWP Is lower than R140. R32 GWP is 675. So can easily refill the gas for the aircon and it's also eco-friendly (no harm).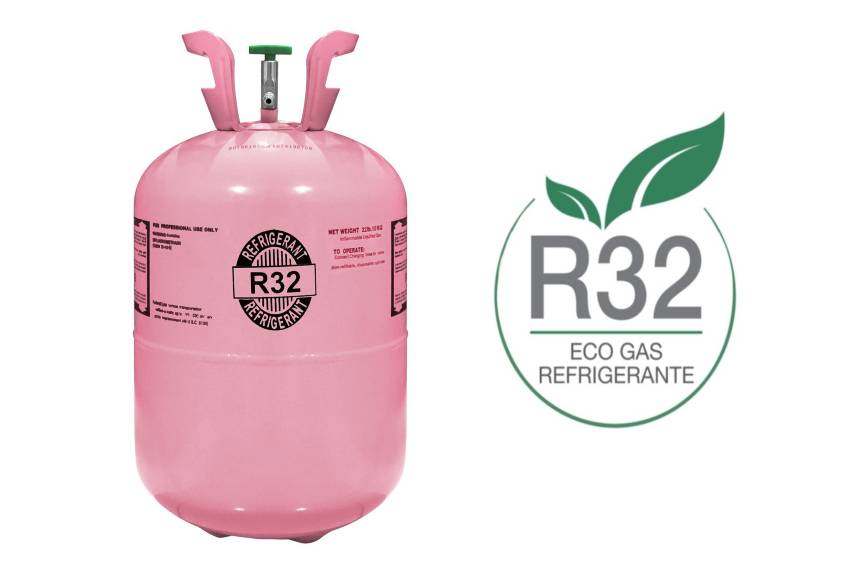 Compression of R32 & R410 A: AIRCON GAS TOP-UP 
| | | |
| --- | --- | --- |
|   | R32 | R410 A |
| EFFICIENT OF COOLING | MORE BETTER | AVERAGE |
| GWP  | 675 | 2090 |
| ODP | 0 | 0 |
| OZONE HARM  | NONE | LITTLE |
| HANDLING | VERY EASY  | DIFFICULT |
| COST  | LOW | HIGH |
Which one is best: R32 OR R410 A?
R32 and R410 is both have Hydrofluorocarbon
R32 is No harm compared to R410
R32 is more environmentally friendly compared to R410 A. Because R4100 has a higher GWP compared to R32.
R410's handling is more difficult compared to R32. Because R32 is easier to handle(No hard usage)
R32 increases the cooling efficiency as well as saves electricity compared to R410.
The gas refilled process is very easy in R32 compared to R410.
Eventually, the suggestion is to take R32 Gas. Comparatively, R410 has a little similar R32 But More advanced and easiest features have only R32 Refrigerant
The owner of the aircon's normal thought is to get easy handling, energy-saving, and eco-friendly, right? So a better choice is R32 is best compared to R410 A.
Note: if your aircon is not cold? If your aircon PSI is low, You should hire professional assistance to refill the gas. Must avoid self-risk and get the best aircon service by professionals.
We hope after reading this blog you get an idea of both gases for aircon.  Cool Care is one of the recommended aircon servicing companies in Singapore. If you want to do an aircon gas top-up. Just hire here, our professional expert will check your aircon PSI properly, and Refill the Gas at an affordable price. For More details get assistance from our Expert.